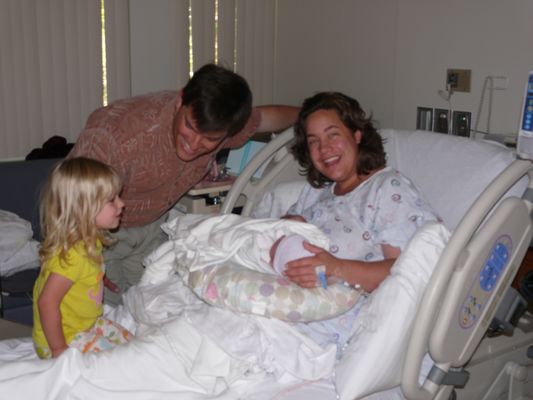 My big sister seems really interested in me! Apparently at home, there's something called a "cat" and it will be
interested in me too
, but not quite as happy as Kirsten is.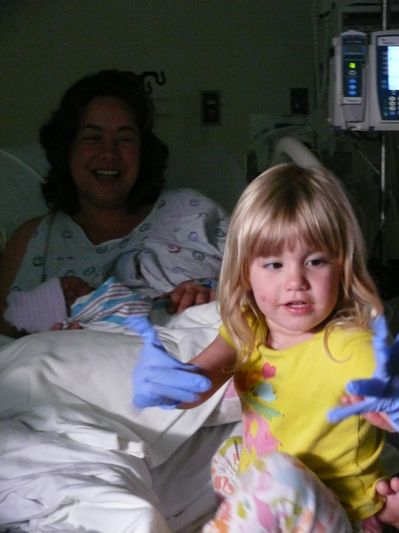 Kirsten is a good doctor. She wears exam gloves because . . . they're really cool! Mommy is happy that she will have lots of help, especially when Daddy can't be home.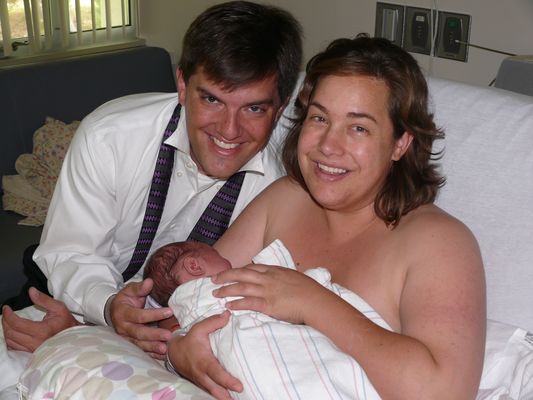 Daddy has an odd job. Some people call him "Mr. Mayor" even though he prefers "Felix" or "Daddy." He wears many nice ties, but Kirsten says she doesn't like them because it means we may not see him until we wake up the next day. He had to leave the hospital about an hour before the doctor said I could go home. He was not happy about that, even though he's still smiling. Apparently the Daddy "job" is a lot more relaxing than the Mayor job.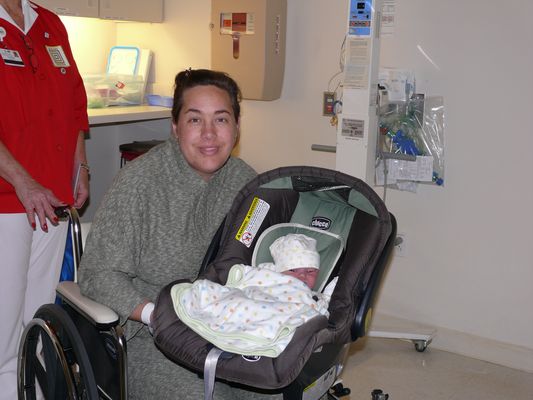 Mommy took me home as soon as possible -- about 26 hours after I was born. I wonder if I'll always be a little earlier than my sister? Kirsten tells me the odd contraption I'm sitting in is realy fun when you are older, bigger and Daddy swings it!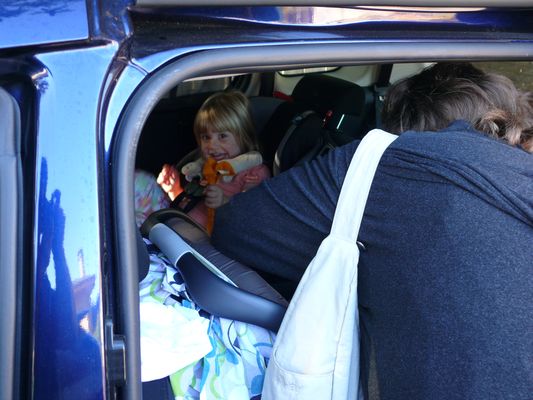 Kirsten says we are going to visit the doctor. She looks so excited, I guess it will be a lot of fun. I'm already figuring things out and I'm only one day old!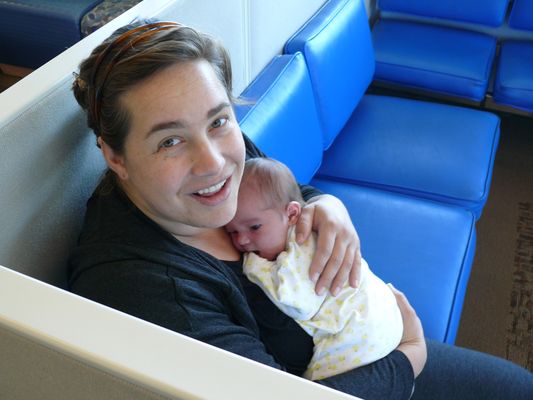 Mommy looks pretty cheerful too, but I'm starting to get a little worried. A big kid just left the office and didn't seem too pleased.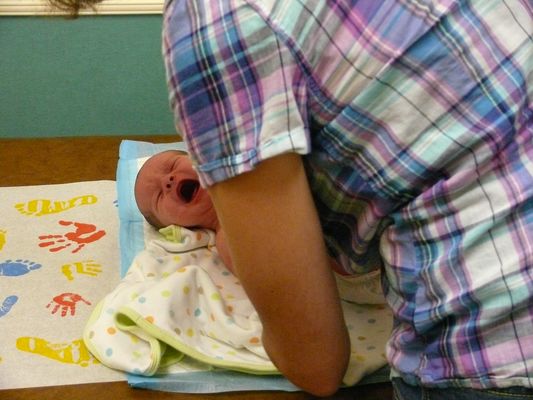 Ow! I should have stayed skeptical. Doctors are NOT always nice.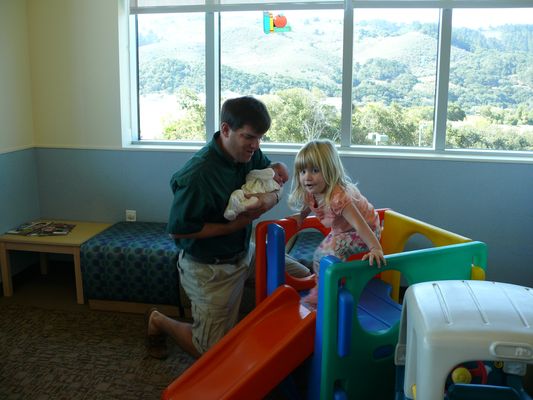 The doctor's
office
is a lot of fun though! I can't wait until I'm big enough to ride the slide. Maybe some day you'll come play with us?
site last updated:
October 2, 2011